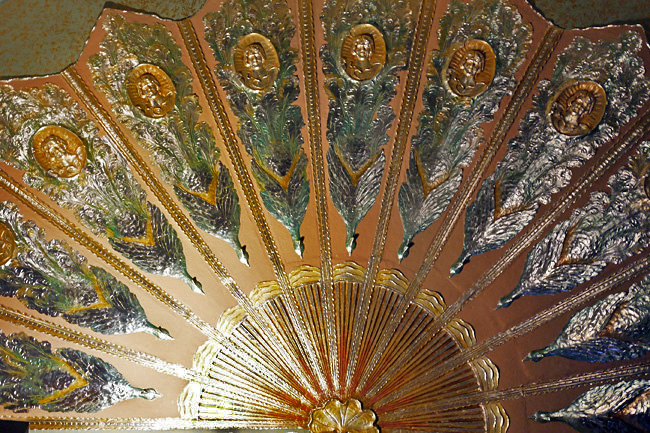 Soaring Over the Valley of the Sun
Birds of a feather flock together, but it's not every day that you see phoenixes taking flight.
One of my favorite dances in this year's program is Phoenix Fairies. So when we performed two shows at Arizona's Phoenix Orpheum Theatre, it seemed like our firebirds were finally returning home.
Now, I know it's not the same mythological bird, but just go with me on this one.
In Western cultures, it is said that the phoenix follows a cycle of death and rebirth. Hence, this city was named Phoenix because it hatched from the ruins of an ancient Indian civilization. Hmm, sounds kind of like us, breathing life back into a culture that was almost destroyed. So in a sense, the spirit of China relives in our artistic endeavors.
In Chinese mythology, the phoenix, or fenghuang, is a divine being. Residing in the highest heavens, it is the most sacred and supreme of all birds. And, as we show in of this year's dances, this phoenix can also manifest as a carefree heavenly maiden.
But back to Phoenix, the city.
As soon as we arrived at the theater, the production crew began technical setup while we dancers went to stretch and rehearse in the lobby. I followed my friends up a spiral staircase, gripping its golden railing while trekking upwards.
Just as I was wondering how many more steps we had, I looked up and stared... straight into the eyes of a peacock!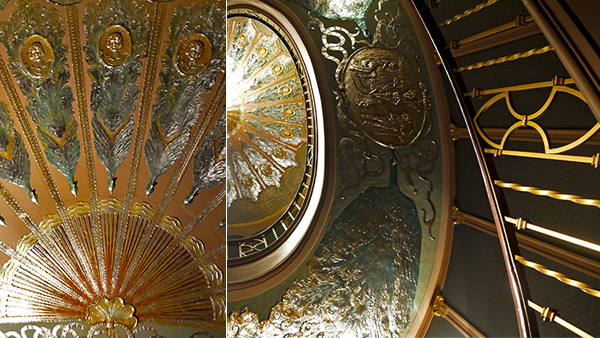 I see—the architects have decorated the walls with the earthly cousin of the phoenix.
I continued down the stairwell and found more intricate designs, which had seemingly no relation to the phoenix whatsoever. But after some scrutinization, I realized that there were some birds perched up there...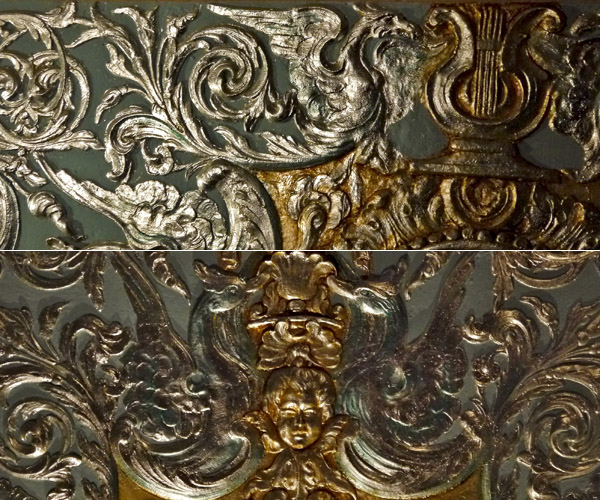 Treasure as I do all fowl, I was happy to make these new acquaintances. And yet, in hoping to meet more phoenix, I was looking forward to something a bit more majestic, more elegant.
If you've ever seen our phoenix fairies, you know what I mean. Light as a feather, we flutter in unison, donning cerulean gowns of silk that shimmer like starlit skies. With flaming orange sashes draped over our shoulders, we glide across the stage as if floating on clouds.
In such a paradise, you seldom hear monotonous clucking or incessant squawking. But listen closely, and maybe you'll catch the sound of our wings, beating gently as we await the rising sun.

Alison Chen
Contributing writer
April 1, 2013