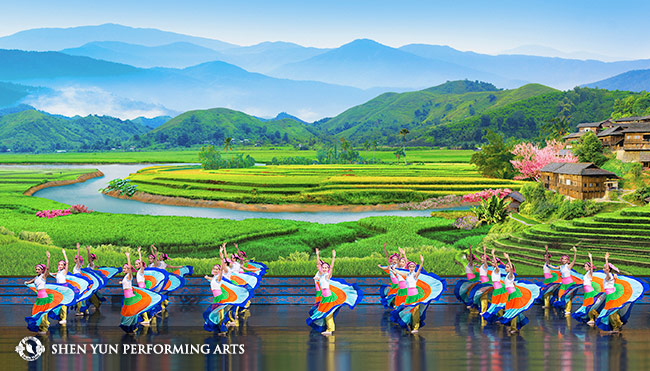 Going Green With Shen Yun
At home base and across five continents, Shen Yun performs green and travels green.
As the world's premier classical Chinese dance and music company, Shen Yun Performing Arts is now in its tenth season. Shen Yun tours over 100 cities around the world every year, but its carbon footprint is limited.
At Shen Yun, being green-minded means using projection technology to replace and out-do hefty traditional set designs. It means making all props lightweight and deconstruct-able. It even means company-wide meetings about water and energy turn-off policies and zero-waste policies at home and abroad.
Everyone is eco-aware personally and production-wise, too.
The Green Screen
"Having a show that solely uses projection as set and background generation means that we can travel light," said Shen Yun Production Manager Mark Abbot. "We can set a stage and perform the same day."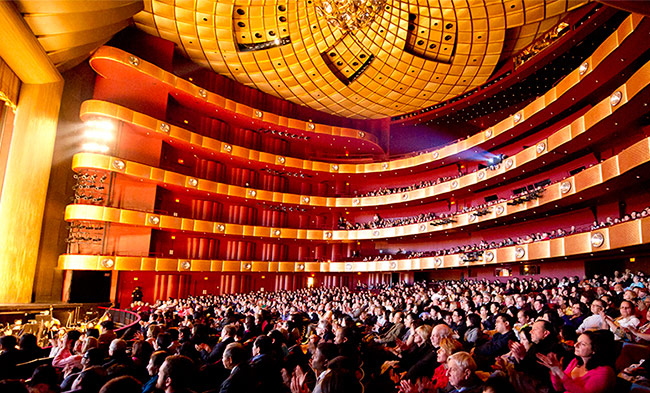 Instead of scores of trucks filled with traditional sets, Shen Yun packs the entire show into a single vehicle. As freight makes up a massive percentage of touring groups' greenhouse gas (GHG) emissions, this greatly reduces Shen Yun's potential carbon footprints. With one truck, load-in day is opening night, which astounds even the local theater crew.
Speedy set-up and load-out also slashes energy-use, such as heating and powering a theater. Meanwhile, omitting a physical set saves consumption of construction materials that end up being used for only a few months.
"Still, we don't feel like we lose anything because the animated backdrops achieve the same effect, or more, of putting the audience right there on the scene," said Abbot.
Digitalization also overcomes another challenge of a physical set—allowing for swift transitions between scenes and programs. Shen Yun's state-of-the-art graphics technology allows for instantaneous teleportation transporting both dancers and the audience to another time and place—from a heavenly paradise to a deep-sea palace, or from snow-capped mountains to lush and boundless grasslands.
Customized and Compact
Yet, with 400-plus costumes, accompanying accessories and props, not to mention production equipment and instruments for a full orchestra—how does it all fit?
Every year, Shen Yun produces a brand-new set of programs. And from the beginning of each production period, designers strive to make everything as light and portable as possible. Before setting out, all is weighed, measured, and fitted into customized containers and luggage for efficient freighting.
When the truck pulls in to a theater's loading dock, the local theater crew's initial reaction is: "Just the one truck? We're used to companies coming in with 10 or more." Then, as they start unloading the goods, the next comment is usually: "These boxes are so light." And, at the end: "I can't believe you fit all that in there!"
Traveling Carbon Light
According to Julie's Bicycle, a London-based non-profit organization that works with arts companies around the world to reduce environmental impact, air travel is typically the greatest sources of GHG emissions for overseas touring.
Shen Yun uses aviation for transoceanic voyages, but all intra-continental travel is by road—a significantly lower-emission transport option (and, in Europe, sometimes by ferry).
Along the tour circuit, Shen Yun employs local theater crews and other staff to provide services such as stage set-up and catering. This reduces the company's entourage, keeping the number of those traveling to a bare-bones minimum.
Evergreen
Even after a performance season comes to an end, Shen Yun's conservation consciousness does not take a break. Studies by Julie's Bicycle show that current industry practices include routinely disposing of sets and designs post-tour. This produces large amounts of GHG emissions and drains production budget.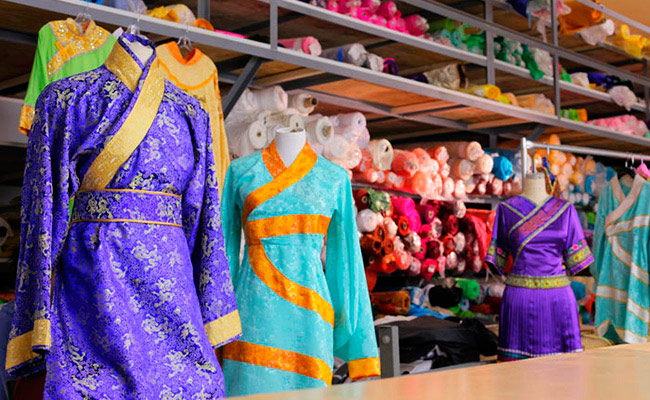 When Shen Yun comes home, all props, costumes, and equipment are systematized and stored on-site for reuse and repurpose. Nothing is landfilled, meaning no methane emissions either.
Before storage, costumes are hand washed and line-dried. This is their first bathing, as on tour too they are never dry-cleaned or machine-washed (eco-unfriendly options) but steam-cleaned when necessary. Multiplying thousands of costumes by the over 400 shows Shen Yun performs each season, that's a lot of energy, detergent, and water not going down the drain.